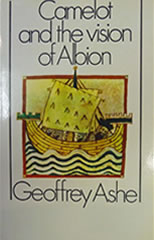 Author : Ashe Geoffrey
Title : Camelot and the vision of Albion
Year : 1971

Link download : Ashe_Geoffrey_-_Camelot_and_the_vision_of_Albion.zip

Prologue. Unanswered Questions. The hill, of course, is far more than a hill. It is a presence, an enchantment, a challenge; and it eludes, though not for ever. When we first met, Cadbury Castle and myself, I walked three-quarters of the way round under its earthwork defences, wondering where there was a path that went up. At last I found a path and it went up. But this hill, which has so long maintained its claim to be Camelot, has subtler gestures of evasion. ...