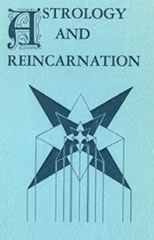 Author : Hall Manly Palmer
Title : Astrology and reincarnation
Year : 1936

Link download : Hall_Manly_Palmer_-_Astrology_and_reincarnation.zip

How to read your past and future lives. The science of astrology had its beginning with the most learned nations of antiquity. The first astrologers were priests and philosophers, who found no conflict between the principles of astrology and the sacred philoSIOphical systems which, ancient historians agree, were first revealed to humanity by the gods. Thus astrology not only conforms with those universal laws which were the foundations of ancient wisdom, but is also perfectly compatible with ancient standards of morality and ethics. ...